When

hit Greak Kollum, she messed up everything.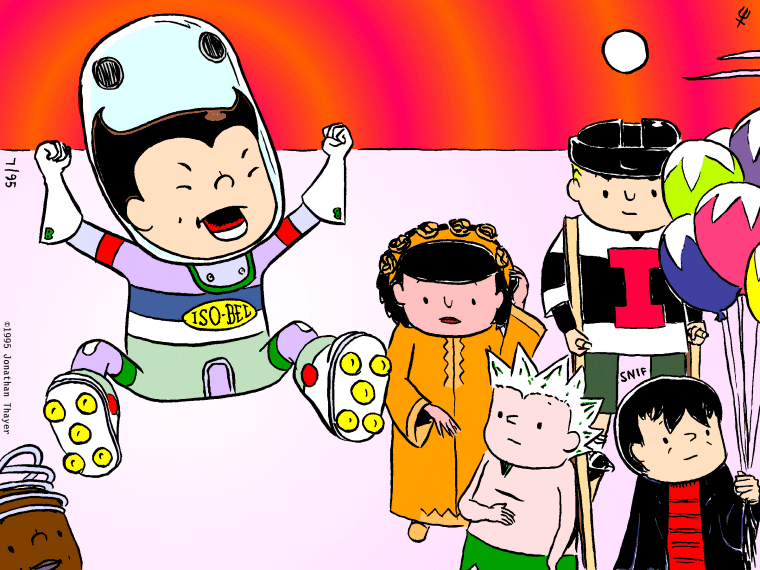 The NOO Greak KOLLUM and all prominent characters
are TM and ©1995 Jonathan Thayer. Björk's hair and spacesuit styled by Joda.
The Kollumañeros groove to Björkmusic all the time. They love to listen and dance to her second album, Post

, her first album, Debut

, and the three albums she made as a member of the Sugarcubes: Life's Too Good

; Here Today, Tomorrow Next Week!

; and Stick Around for Joy

; (plus It's It

, a remix album), all released under the Elektra label.
For a taste of Björk with a personal touch, visit WebSense. Let Björk grab you by the heel and take you on a tour of the Web! And try some of the other Björklinks scattered throughout this text; she's a muse who inspires many.

Click to see the 1997 Björk exhibit inspired by Homogenic: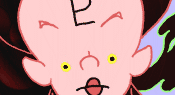 If you like Björk and you like the pictures,
and you're not already a fan of FaFB,
you might like FEW and FAR Between comics!
Visit if you can and let me know what you think!


There's something new all the time. Come back tomorrow!
If you enjoy FEW and FAR Between, I'd love to hear from you!


FEW and FAR Between and all prominent characters are TM and ©2000 Jonathan Thayer.
All rights reserved.