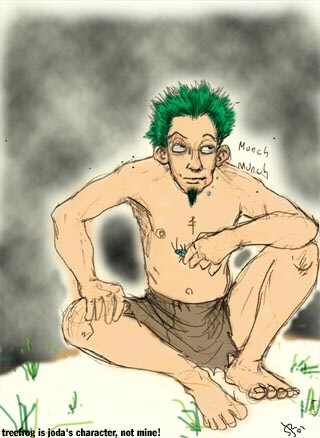 Treefrog, as rendered by Stephen J. Schwab!
A nice naturalistic picture, and a taste (if you will)
of what a live action FaFB might look like!
Thanks for the rare perspective, Stephen!


There's something new all the time. Come back tomorrow!
If you enjoy FEW and FAR Between, I'd love to hear from you! joda@fewandfarbetween.com


FEW and FAR Between and all prominent characters are TM and ©2000 Jonathan Thayer.
All rights reserved.